This appeared in Start Us Up's weekly newsletter. Sign up to stay in the loop and receive updates in real-time.
Since the onset of the COVID-19 pandemic, upwards of 41% of all Black-owned businesses in America have closed their doors for good. More than any other, that data point tells the story of 2020 — a year distinguished by an ongoing public health crisis and an overdue reckoning with systemic racism.

Much of America's New Business Plan was created to address inequities in access to entrepreneurship, particularly for Black business owners who face unique hurdles to starting and growing their businesses. The challenges are now steeper than ever.

Continuing these conversations is critical to ensuring policymakers at all levels prioritize equity in their economic agendas, understanding the crucial role entrepreneurship can play.
We hope to bring this necessary dialogue to next year's virtual South by Southwest conference, and we hope you'll support our efforts by voting for our panel "The State of Black Business" today.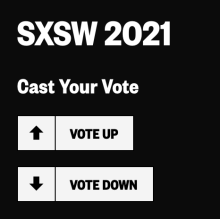 COALITION SHOWCASE
OREGON RAIN
Oregon RAIN's Corey Wright pitched and was quoted in a local news story about the negative effects of stalled federal government stimulus on entrepreneurs. READ MORE
RIGHT TO START
In a column for Bloomberg's CityLab, Right to Start CEO Victor Hwang discussed the actions cities can take to strengthen entrepreneurship and accelerate local recoveries. READ MORE
ALSO READ:
Coalition Roundup: Veterans Day | Featuring Bunker Labs, Center for American Entrepreneurship, SBE Council.

Coalition Roundup: Election Part 1 and Part 2 | Featuring Public Private Strategies, Economic Innovation Group, CO.STARTERS, digitalundivided, UnitedWE.
POLICY SPOTLIGHT: Crowdfunding
November began with a notable policy change straight from the pages of America's New Business Plan. Last year, we recommended that policymakers "raise the Regulation Crowdfunding offering limit so new businesses requiring larger amounts of capital may utilize this tool." Just this month, the Securities and Exchange Commission increased the limit from $1.7 million to $5 million — a significant step in ensuring businesses can take full advantage of nontraditional funding streams.

The change comes amid a pandemic that has seen Regulation Crowdfunding offerings, investors and capital commitments hit historic highs, according to Crowdfund Capital Advisors and Small Business & Entrepreneurship Council. The two organizations co-authored a blog post about their joint efforts advocating for the creation of a co-investment fund for successful Regulation Crowdfunding campaigns.
READ AND SHARE: It is more critical than ever that policymakers focus on solutions that will fuel business creation and growth. By leveraging private capital, the government can play a key role in helping the economy recover from COVID. [SHARE]