"It's probably the most unique time to be a mayor of a city right now."
Speaking at a Kauffman Mayors Council roundtable hosted by former Albuquerque Mayor RJ Berry, Mayor Nan Whaley of Dayton, Ohio discussed the incredible opportunity for mayors at this pivotal juncture in American history — a moment defined not only by economic and health crises, but also a long overdue reckoning with systemic racism.
From socioeconomic and racial inequities to the flimsy foundation of support that left so many new and small businesses vulnerable, 2020 has brought core issues into the spotlight — and as Mayor Whaley suggested, mayors wield tremendous power at this moment.
They also hold tremendous responsibility, particularly as Congress focuses its attention away from pandemic relief. As stewards of their communities, local policymakers are well-equipped to ascertain the specific needs of entrepreneurs in their region.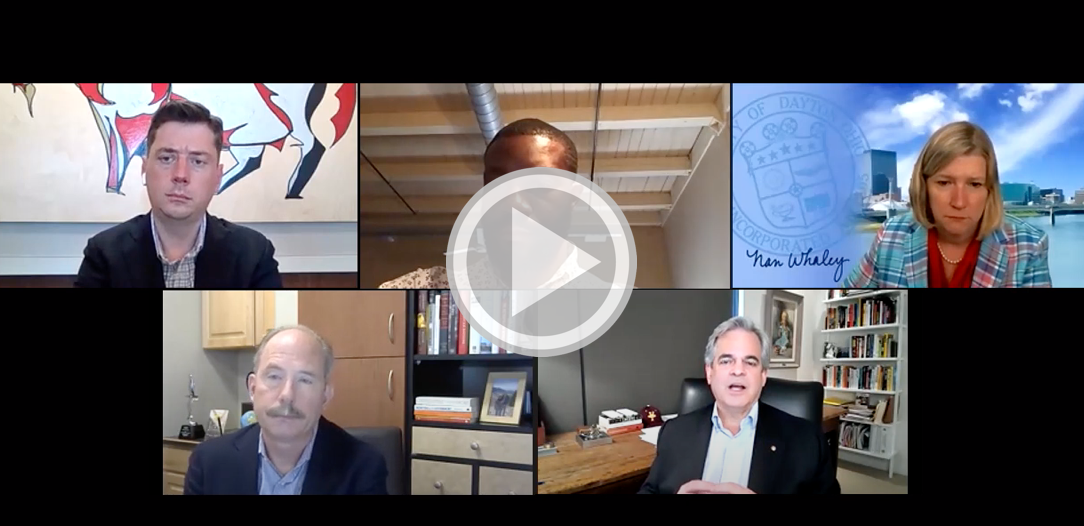 As Birmingham, Alabama, Mayor Randall Woodfin noted at the roundtable, his city's proactively launched small business council helped his administration quickly understand local business needs and what could be done in the absence of quick federal aid. "That's how we were able to get this BhamStrong off the ground, literally within one and a half weeks of the coronavirus," he said referring to the council, "because we understood the pulse of our small businesses."
A willingness to let small business needs inform policy actions is critical to not only surviving the economic crisis, but also for rebuilding better and addressing systemic factors at play.
In discussing the pandemic's impact on Austin, Texas, — a city known for its now-muted entertainment scene — Mayor Steve Adler notably discussed the need to "stop the bleeding." But he also discussed the "white board" left behind by disruption — the blank slate to "build back and create new programs."
So: in crisis, there is opportunity — perhaps for mayors more than anyone. America's New Business Plan offers suggestions specifically aimed at local policymakers. But every community is different, and as Mayor Woodfin suggested, providing a seat at the table will ensure both short- and long-term responses meet dire needs and allow for systemic change.