In today's jobs report, the Bureau of Labor Statistics reported 7.9% of Americans are unemployed — the highest recorded jobless rate entering a presidential election.
Parallels between small business health and employment are often made and helped inspire the Payroll Protection Program, which was designed to prevent small business layoffs in the short-term. But the short-term quickly became the long-term, and seven months later, the devastation to employment is historic.
Economic recovery will require job creation, a reality that elevates the importance of new businesses, which create nearly all net new jobs. With so many unemployed, there is a newfound opportunity for policymakers to champion entrepreneurship and let startups lead the rebound.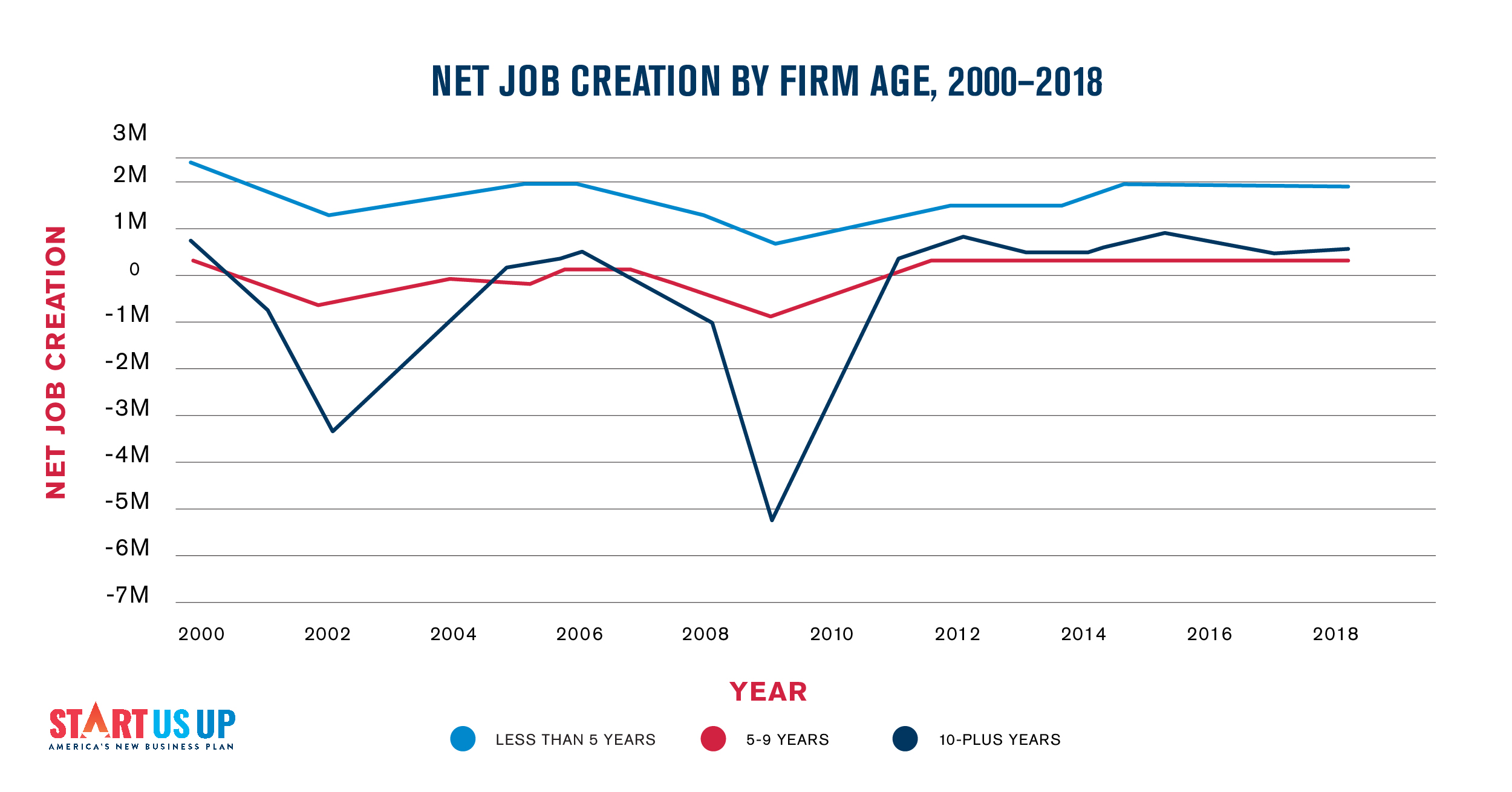 American Startups Need More Help
An article in Mother Jones documenting the many barriers preventing small businesses from growing — or even existing in the first place – featured coalition members Co+Hoots and Global Entrepreneurship Network. The article calls out the lack of funding and support, particularly health care flexibility, that hampers the potential of would-be and new entrepreneurs.
Update on COVID-19's Impact on Business Formation and Entrepreneurship
Economic Innovation Group's weekly update on new business formation shows sustained momentum around submitted business applications, with last week featuring 33,610 applications from likely employers, a 32 percent uptick from this time last year. As the writeup notes: "Some of the surge may therefore represent the real thing: entrepreneurs finding opportunity in the crisis."
Are the Worst of Times the Best of Times to Start a New Business?
SCORE shared the story of Wynter Piekarz, a chef who lost her job due to COVID. She responded by launching her own meal delivery service business. With support from SCORE, the Connecticut business is growing — one of many that show the possibility for entrepreneurship to get people back to work.