January's dismal jobs report told a grim story for the American economy. With just 49,000 new jobs, the recovery appears to be slowing and flatlining — 10 million jobs short of February 2020, prior to the pandemic.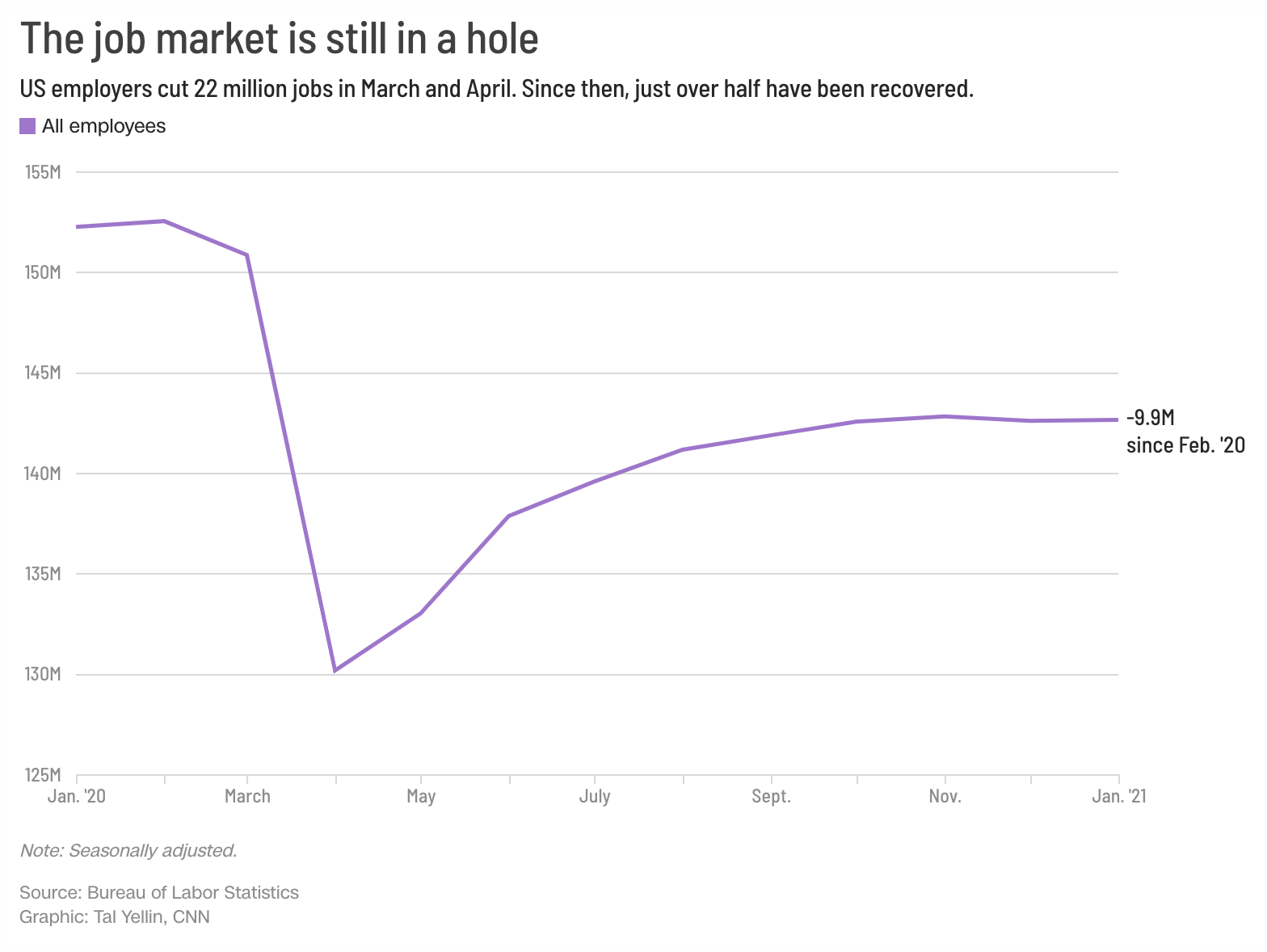 As Congress works with the Biden Administration on an economic relief package, members of the Start Us Up coalition have continued advocacy to ensure assistance reaches entrepreneurs of all backgrounds, giving them the opportunity to power a strong, equitable recovery.
An Open Letter to the State of Tennessee United States Congress Delegation
Launch Tennessee coordinated and signed a letter to the state's members of Congress, emphasizing the importance of America's entrepreneurs, innovators, and small business owners and urging policymakers to review the contents of America's New Business Plan. The letter stresses the urgency driven by the pandemic, noting that new businesses "are some of the most at-risk during the COVID-19 pandemic, as they have fewer financial reserves to sustain their business or may still be working towards profitability." Start Us Up members, Knoxville Entrepreneur Center, CO.STARTERS, Bunker Labs, and Epicenter all joined the letter.
Supporting Small and Minority-Owned Businesses Through the Pandemic
Prosperity Now President and CEO Gary Cunningham testified before the U.S. House of Representatives Subcommittee on National Security, International Development & Monetary Policy, discussing the racial wealth gap and need to support small and minority-owned businesses. He discussed shortcomings of the Paycheck Protection Program in reaching entrepreneurs of color and the need to ensure equitable participation in the economy, saying "we are losing economic productivity and trillions of dollars in GDP when we do not fortify the support for a strong ecosystem of minority enterprises."
RCAP Sends Letter to Capitol Hill on Reconciliation Priorities
In a recent letter to congressional leaders, the Rural Community Assistance Partnership (RCAP) urged Congress to consider increasing funding to programs that support rural communities, writing "the economic crisis presented by COVID-19 has only served to exacerbate the challenges rural and underinvested communities face." Among the requests: increasing funding for Rural Community Development Initiative grants and the Economic Development Administration's Technical Assistance Program.
Engine Startup Agenda 2021
Engine released its 2021 Startup Agenda, designed to be "a resource for policymakers that are serious about addressing the concerns of the technology industry's small businesses." The document includes recommendations related to capital access, talent, taxes, and more. Engine writes that "ensuring that startups — especially the many startups that exist outside of support from traditional funding networks — can weather the current economic downturn should be a high priority."