A message from Wendy Guillies, president and CEO of the Ewing Marion Kauffman Foundation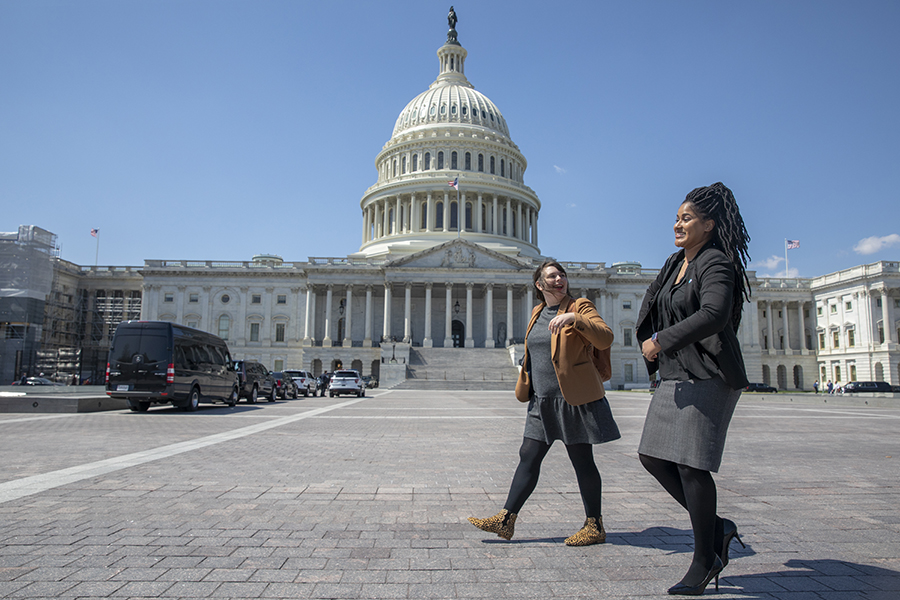 Can we really work together? Or is that a naïve notion?
Like many, I was captivated by the realistic, yet aspirational note struck by the poet Amanda Gorman in "The Hill we Climb." As I think about the "middle" and unity, I believe we can come together without losing what we value. Rather, in the words of Ms. Gorman, "Somehow we weathered and witnessed a nation that isn't broken, but simply unfinished."
My view is that to create equitable, comprehensive, and sustainable change, we must first listen, develop shared knowledge, and bring people together. I often reflect on the words of our Founder, Ewing Marion Kauffman, "All the money in the world cannot solve problems unless we work together. If we work together, there is no problem in the world that can stop us as we seek to develop people to the highest and best potential."
While we know entrepreneurship can help bolster our economy, we also know from our research that the current system serves a small number of people and specific types of entrepreneurs. This uneven playing field for entrepreneurs mirrors trends in the overall national economy. In recent years, the American economy accelerated the consolidation of wealth and limited opportunities for meaningful employment and upward mobility. Since the Great Recession, only the top 20% richest Americans gained wealth, while 80% of families fell behind.
America's New Business Plan offers policy ideas to break down systemic barriers to help spur innovation and create more jobs, especially for those who have been historically marginalized. It supports eliminating the wealth gap that has stifled the overall growth, innovation, and dynamism of our economy. Specifically, America's New Business Plan highlights policies and practices that provide opportunity for more entrepreneurs to access funding, knowledge, and support.
Yes, we have big issues that have divided us. And there's a long way to go. But I believe the grounded, collaborative people with the "middle" mindset will push us beyond our current view. The principled pragmatism embedded in our initiatives, such as America's New Business Plan, bring to life Teddy Roosevelt's words, "Do what you can, with what you have, from where you are."
And, when I have doubts whether we are doing the right thing in trying to work together, I again turn Amanda Gorman's words:
For there is always light,
if only we're brave enough to see it.
If only we're brave enough to be it.
For me, the light is understanding our past, reckoning with it, and moving forward to build something better. Let's all work together to rebuild better, and in doing so, meet the aspiration of ourselves, our communities, and our country.
Excerpted from https://www.kauffman.org/currents/fulfilling-the-promise-of-our-nation-together/